Private Candle Making Classes NYC
Private Groups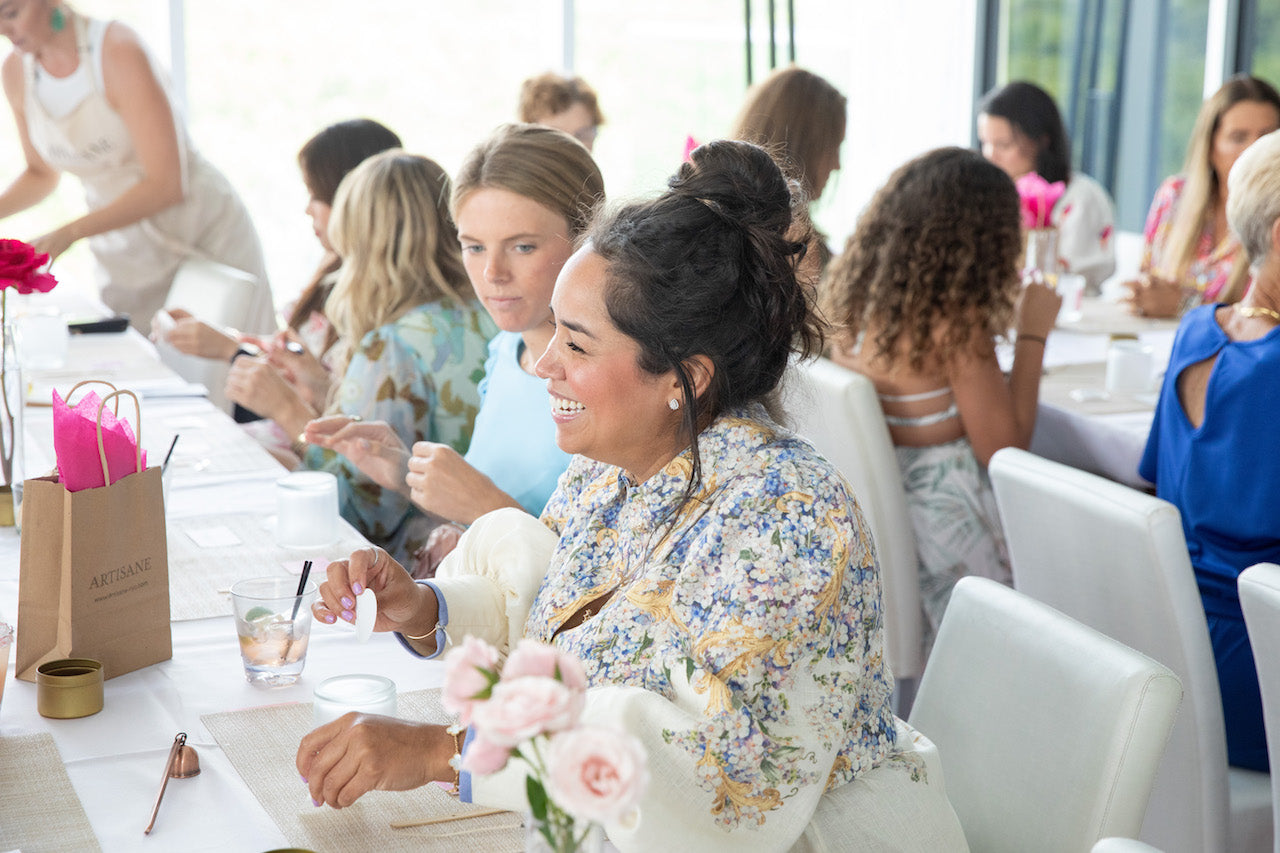 Are you looking for a unique activity for the next event you're working on?
---
Have you ever thought of a candle making class?
---
It's perfect for any bridal or baby shower as well as any birthday party or corporate event!
Artisane NYC specializes in virtual and in -person candle making classes, leaving everyone with a fun experience and a beautiful candle or 2 that they created.
Small and bigger groups are welcome Our team will come to your venue with all the tools and ingredients needed, we will set up the room and leave it as we found it.
Meet your host & teacher.
MELANIE ROUSSELET
Artisane Candle Atelier is an expression of my lifelong dream and passion to recreate the beauty and charm of the natural fragrances that surrounded my childhood. I grew up in Provence, a region in the south of France renowned for the scents of lavender, roses, pine and olive trees that perfume the air.
MOST COMMON QUESTIONS
What do we need to host a private candle class?

A space big enough to accommodate your group. A conference room or a cafeteria is great. You need a table and enough chairs for everyone. We will need an electric outlet nearby and that's it, we'll bring everything else!
What is the maximum attendees we can host?

We have no maximum and will adjust our team's size based on your group's size.
Can we customize the scent?

Yes! We can offer you a unique scent from our big fragrance library.
How long is the class for?

The class will go for about 1 hour. depending on how many questions your group have at the end, it could go for 1h30 maximum.
How many candles are my guest going to make per person?

They will be making one or two candles each depending on the package you are choosing.
Can we customize the candle design with our logo?

Yes! We can customize jars and label with your own design.
Contact me for booking inquiries:
melanie@artisane-nyc.com