Learn Candle-Making From Home
Candle-making is a fun and creative outlet that can also turn into a side business but it's not as easy as it seems. Learn the techniques and skills to make healthy natural scented candles from the comfort of your home with Artisane Atelier's Digital Candle-Making Masterclass!
Join Melanie in her Digital Candle-Making Course in which she teaches you all her techniques, tips and secrets to help you with making your own natural scented candles at home.
This is what our students are saying about the course 👇
Making healthy scented candles can be very fun and rewarding but it's not easy as people think.
It takes more than buying supplies and mixing things together!
Experimentation is very important but if you don't have the right ingredients, knowledge of how to source them, and the techniques that go into creating healthy candles, it can be hard for beginners to really get started.
If you find yourself struggling with making your own healthy candles, this class is made for you!
In this course, Melanie will share all her techniques with you to help you with your craft.
"I am going to share with you all my tips, tools and secrets, we are going to revisit the fundamentals and experiment together so you can leave this course feeling more confident and empowered to take your experimentation even further." - Melanie
About your teacher...
MELANIE ROUSSELET
My name is Melanie and I am the Founder of ARTISANE.
Artisane Candle Atelier is an expression of my lifelong dream and passion to recreate the beauty and charm of the natural fragrances that surrounded my childhood. I grew up in Provence, a region in the south of France renowned for the scents of lavender, roses, pine and olive trees that perfume the air.
The passion for fragrance and the inspiration it brought me all those years ago in southern France never left me. In an attempt to bring a little piece of home to my NYC apartment, I bought candles with familiar scents to fill the space with my favorite natural aromas. I began experimenting with fragrances from all over the world – places I had traveled to and places I dreamed of visiting.
But the candles produced by the large consumer brands gave me headaches and allergies. They were made with paraffin wax (a petroleum byproduct) and other chemicals like phthalates that are toxic to our health and environment. I took classes on candle making and began experimenting with my own creations containing only natural ingredients. I found a formula that was simple, natural, and that produced a clean and pure scent using coconut wax.
At first, I made candles for myself but my drive for entrepreneurship, for sharing what I love, and for growing something beautiful from the seed that is my natural fascination with scent fueled my inspiration to finally pursue my dream of turning my passion into a business.
And so Artisane Candle Atelier was born.
ABOUT THE COURSE
Learn the art of crafting with natural ingredients, creating beautiful, healthier candles. Melanie will guide you through the full process, sharing valuable techniques and insights.
What's inside the course:
INTRO
Meet your teacher Melanie and dive into her candle-making Masterclass to learn the skills and techniques to make your own scented candles.
TOOLS
Get familiar with all the tools and ingredients Melanie is going to be using in her course and learn how to make your own candles from the comfort of your home.
EQUIPMENT
Melanie will show you what equipment you need and what tools you can use directly from your kitchen to make your candles at home.
FRAGRANCES
Fragrances oils is what give scents to your candles. Learn which types of oils you should use and how to calculate the ratios you will need.
TECHNIQUES
Watch Melanie's step by step technique to melt your wax, make your blends and pour your candles from beginning to end.
RECIPES
Learn how to measure your ingredients with Melanie's formulas to create your own unique recipes for your candles.
BONUS #01
ADDING DRIED FLOWERS
In this first Bonus video, Melanie (and her guests) will show you how to use dried colorful flowers to decorate and personalize your homemade candles.
BONUS #02
MAKING "LOTION CANDLES"
Have you ever heard about "lotion candles"? In this Bonus video, Melanie will share with you her secret recipe to make scented candles that turn into a body lotion/massage oil.
BONUS #03
CANDLE CARE & ACCESSORIES
Learn how to "care" for your candles and how to use a wick trimmer, a snuffer and a dipper to make your candles burn longer.
BONUS #04
MAKING YOUR OWN SCENT
In this Bonus video, Melanie will share her tips and recommendations to help you make your own scents.
ADD-ON: GET OUR ARTISANE'S CANDLE MAKING KIT
WHAT'S INSIDE?
Your ARTISANE'S CANDLE-MAKING KIT includes:
2 x rounded gold metal tins, 8oz each
2 x blocks of premium coconut wax
2 x fragrances oils bottles
2 x top labels
2 x bottom labels
2 x wooden craft stick
1 gift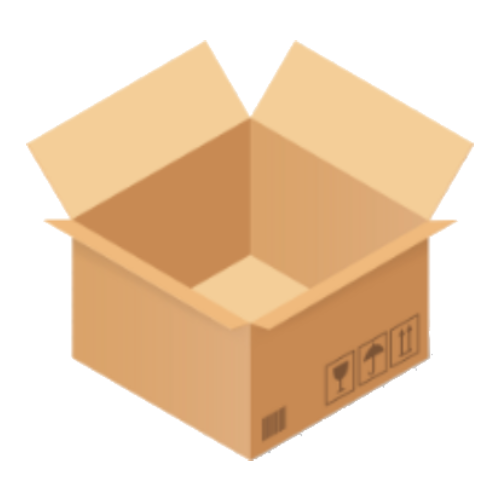 Most common questions:
Q: When will I get access?
Immediately after, you receive an email with access to your class.
Please check your spam folder as sometimes the email can end up there.
Q: Is it a one time payment or a subscription?
The big benefit of the class is that it's one time only payment, not a subscription.
Meaning you pay only once and get to keep the content for life.
Q: Is this course refundable?
This course is non-refundable once you purchased it.
Q: What supplies do I need?
You can use your own supplies or purchase our candle making kit to have the tools & ingredients to make scented candles (2) at home.
From your kitchen, you will need two pans of different sizes, a small cup of water and a spoon. that's it!
Q: For how long do I have access to the course?
The course comes with lifetime access. You will have unlimited access to this course for as long as you like.
Q: Can I purchase this course as gift for someone else?
Absolutely! You buy the course via our GIFT certificate here and I will send it (with access) to your special someone!
Q: Who is this course suitable for?
This course is for anyone who has ever wanted to make candles at home.
And, of suitable age to be using the stove. The material is suitable for beginners.
Q: Can I share my access with someone else?
No, you can't share your access with someone who did not purchase the course. Doing so will block your own access.
Q: How can I get in touch if I have more questions?